Delicious and Quick Pho Recipe For a Fast Lunch
Prep: 10 min
Makes: 1 serving
Looking for a quick and delicious hot lunch recipe? This is the one to try. You're welcome!
---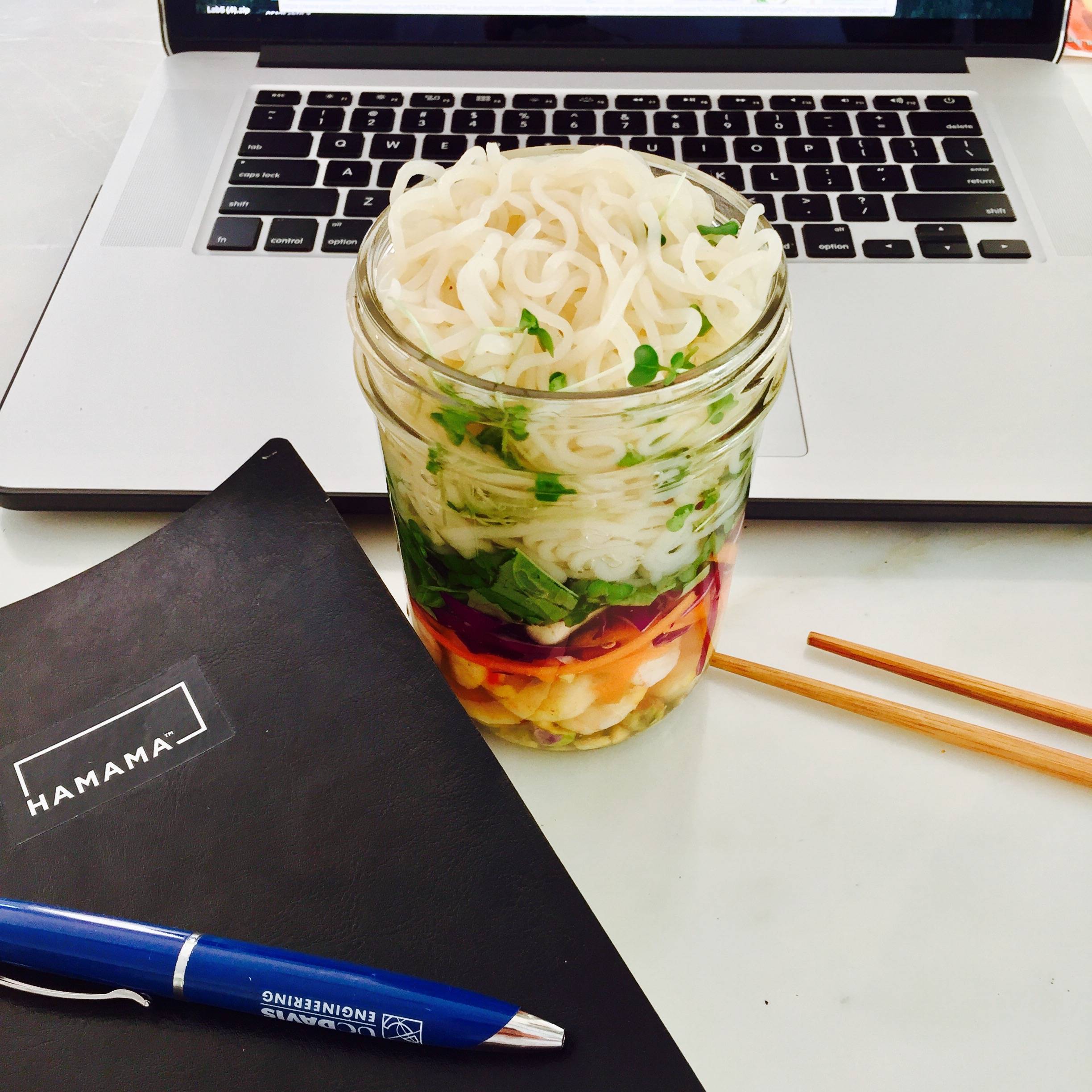 Ingredients:
- mason jar
- 1 cup rice noodles
- 1 bouillon cube
- 10 crushed pistachios
- 1 shredded carrots
- ⅙ cup purple cabbage
- 1 cup shrimp
- 1 tsp salt /pepper
- 10 basil leaves
- ½ cup HAMAMA Broccoli microgreens
Instructions:
Chop the carrots, pistachios, basil leaves, and purple cabbage into thing, long strands.

Place the rice noodles, vegetables, microgreens, shrimp, and bouillon cube into the mason jar and close the lid.

When ready to eat, pour 1 cup of hot water into the jar.

Screw the lid shut and shake for 30 seconds.

Remove the lid and enjoy your 10-minute microgreen pho!
Jonah Goodman
Jonah is a recipe developer, food photographer and clean diet expert. More of his recipes can be found on his Instagram.
1 Response
Leave a comment
---
Also in HAMAMA Blog
Liquid error (line 350): Could not find asset snippets/blog-sidebar.liquid