Healthy Broccoli Salad That Even The Kids Will Love
Prep: 15 minutes
Makes 4 servings
The broccoli power couple: big broccoli brings the crunch and homegrown micro broccoli brings the high power nutritional kick. Package it all up in an absolutely delicious salad that the whole family will love! Once you've figured out how to grow sandwich and salad microgreens like broccoli with HAMAMA, you'll be putting them on everything!
---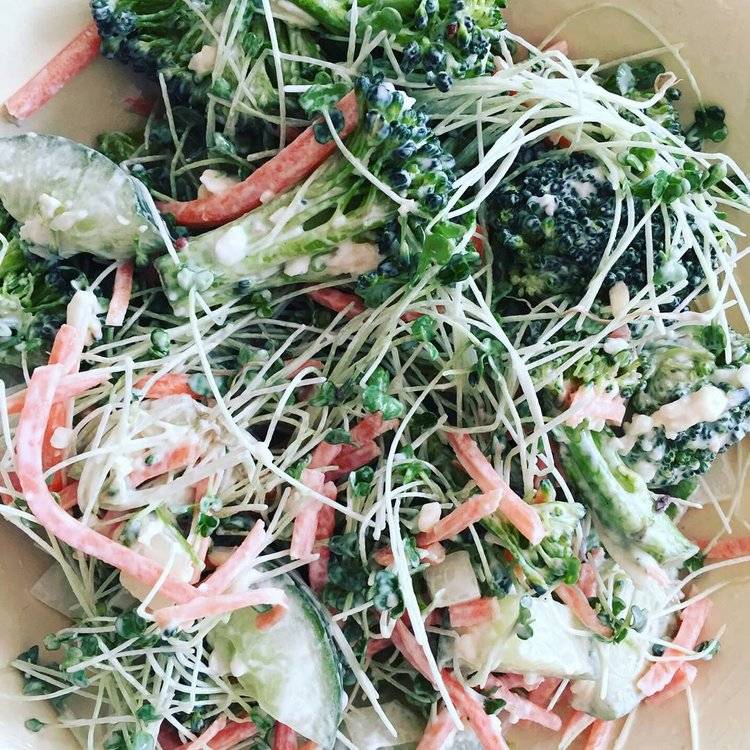 Ingredients:
- 1 head of broccoli, cut into florets
- 1 tray of homegrown HAMAMA Hearty Broccoli microgreens
- 2 cups shredded carrots
- 1 cucumber, diced
- 1 tbsp white vinegar
- 1/2 cup mayonnaise
- 1/4 cup sugar
- salt and pepper to taste
Instructions:
1. Place broccoli, HAMAMA Hearty Broccoli microgreens, carrots, and cucumber into a large bowl.
2. In a small bowl, mix white vinegar, mayonnaise, and sugar. Pour into large bowl.
3. Mix until veggies are evenly coated. Add salt and pepper to taste.
So good!
Camille Richman
Camille is the Co-Founder of HAMAMA. She loves sharing recipes and growing tips and tricks with the HAMAMA community!
Leave a comment
---
Also in HAMAMA Blog
Liquid error (line 350): Could not find asset snippets/blog-sidebar.liquid