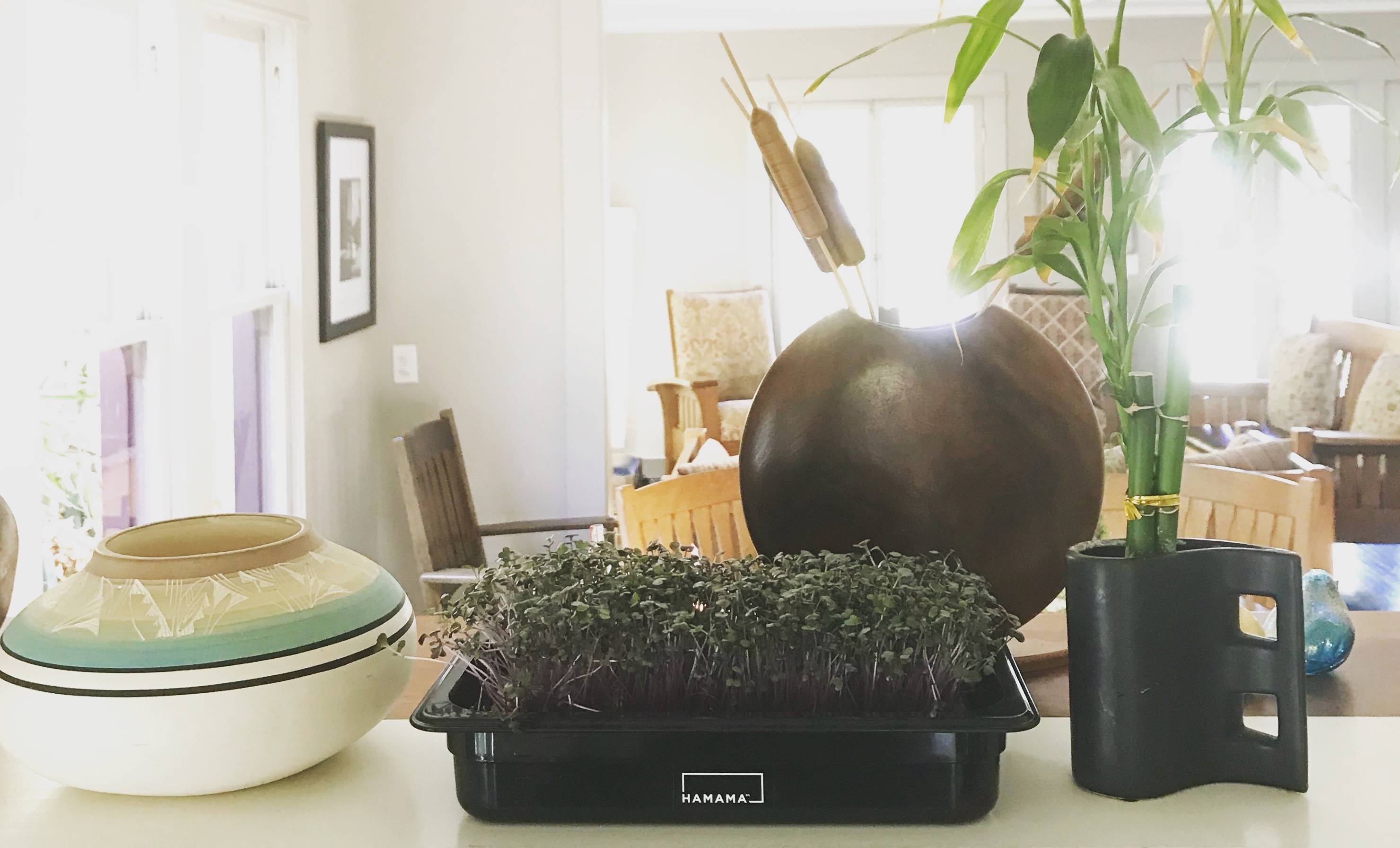 So you're ready to take the leap and grow your own microgreens? Don't worry, we'll tell you everything you need to know!
The first step should be to get a HAMAMA Grow Kit. It's the easiest way to grow your own microgreens at home. We offer 6 types of microgreens, all conveniently packaged in Seed Quilts. All you do is pour three cups of water into the tray, place a Seed Quilt, and let it be.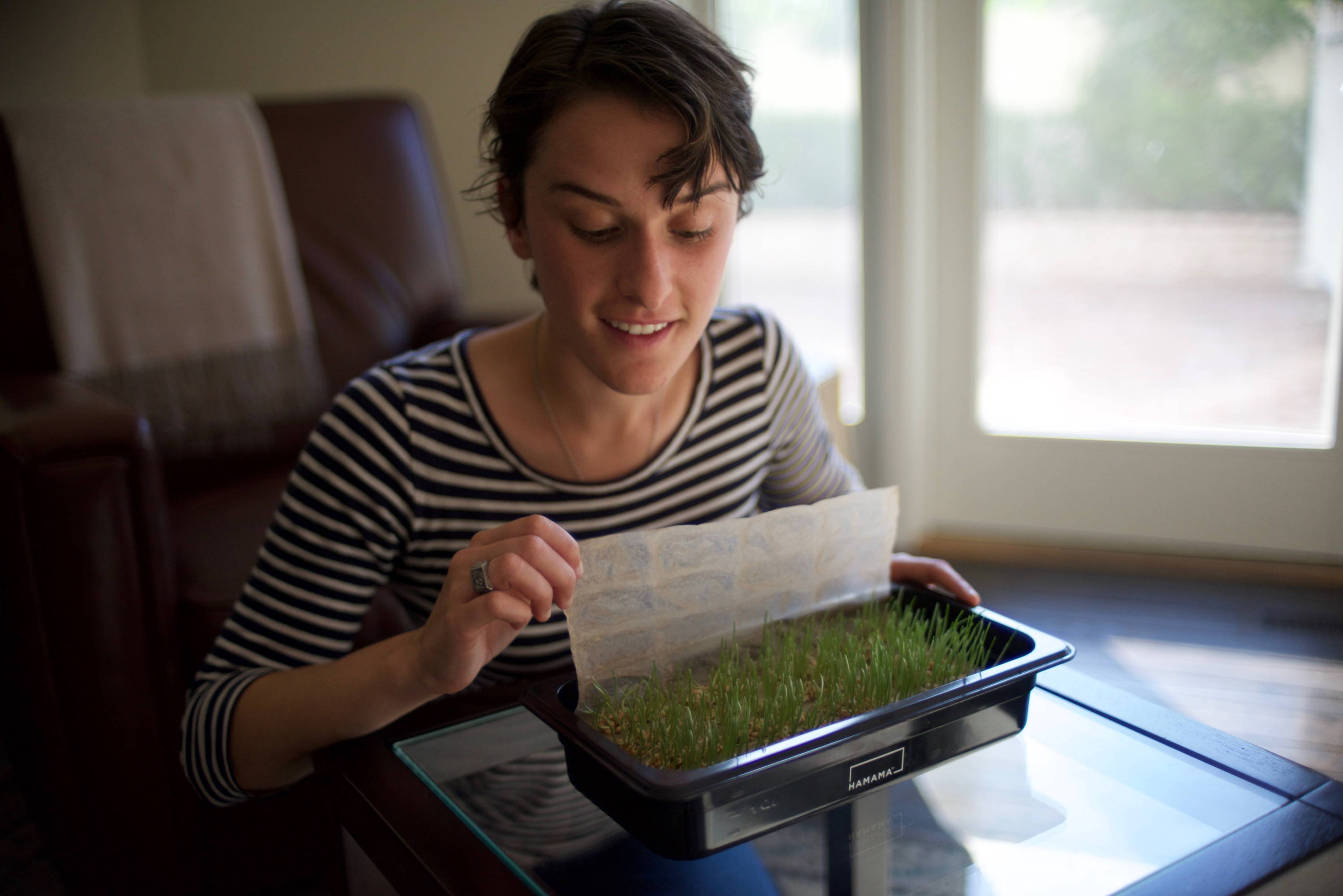 But You Probably Have Some Questions
Even though the Kit and Seed Quilt takes care of everything, you want to make sure you get the best tasting microgreens right? We totally get it! So for your reading pleasure and information, we compiled a list of HAMAMA's best practices for growing the best tasting microgreens at home.
HAMAMA's Microgreens Best Practices
You've received your kit, added the three cups of water and planted your first Seed Quilt. Now where do you put it?
The great thing about the Grow Kit is that it doesn't take up too much space - about 12"x7". So whether you live in a house or urban apartment, we guarantee you'll be able to find a place for your Kit that works. And because you're growing microgreens in containers, you don't have to worry about any kind of mess or leaking. So feel free to put your kit anywhere you like!
Recommended locations - indoors only:
• kitchen counter
• dining room table
• night stand
All of these locations have these three things in common that ensure a successful grow, regardless of the types of microgreens you are growing.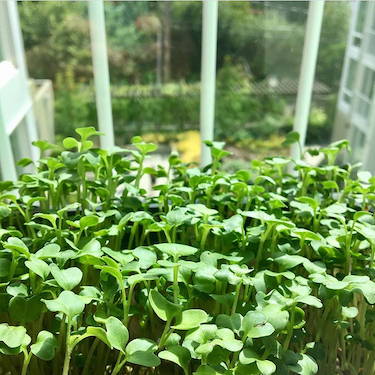 @melinakennedy grows her microgreens overlooking her back yard.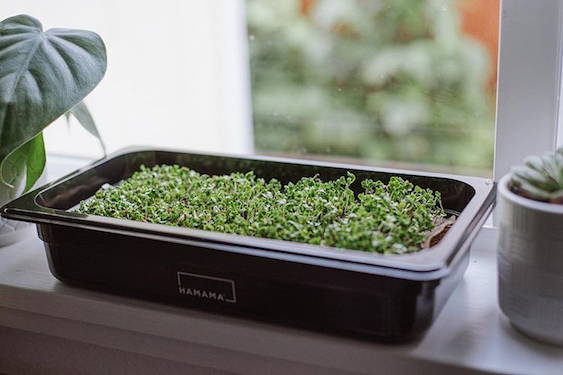 @pamelayasuko has her microgreens on a window ledge, kept company by her other plants.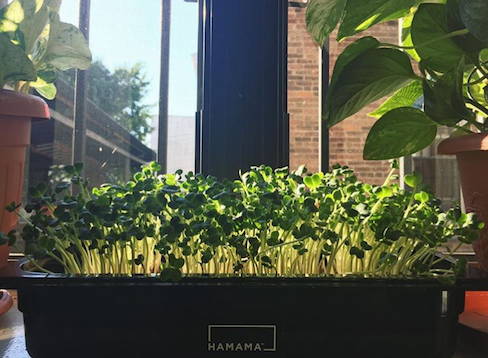 @apriltonya also likes to keep her HAMAMA Grow Kit company, and gives it a nice big window to be near!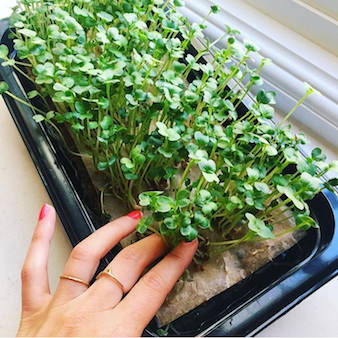 @aslayskitchen keeps her kit near her bedroom window.
Light
First and foremost, microgreens don't need very much light. As the microgreens grow, they mostly use the energy contained in the seed rather than converting sunlight to energy through photosynthesis. So if your place has been too dark for other plants, it should be just fine for the different types of microgreens we offer.
If you do have a sunny window, place the Grow Kit next to it. If you don't, placing the Grow Kit in a room with good overhead lighting will do the trick.
Temperature
We have a saying at HAMAMA - "if it's comfortable for us, it's comfortable for the plants." If your place is kept at a comfortable temperature (i.e. ~70˚F) your microgreens will do just fine. This applies to all the types of microgreens we offer. We have customers in New York City growing during the winter - its blizzarding and dark outside, but their microgreens are thriving inside. If your place is too hot or cold, nobody will be having a good time, including your microgreens.  
Water
After you add the three cups of water, 90% of the time that will be it. Your plants will grow no problem. If your microgreens are in a particularly sunny spot, or it is warmer than usual in your place, you may have to add a bit more water. On day 5 lift up the Seed Quilt and check the water level. If it is lower than .25", then pour in a bit more water. A good rule of thumb is to fill up to the top of the white plastic grid.
And that's about it!
If you follow these simple guidelines, you'll be growing like a pro from the get go. Enjoy harvesting the best tasting microgreens, grown by you, year round.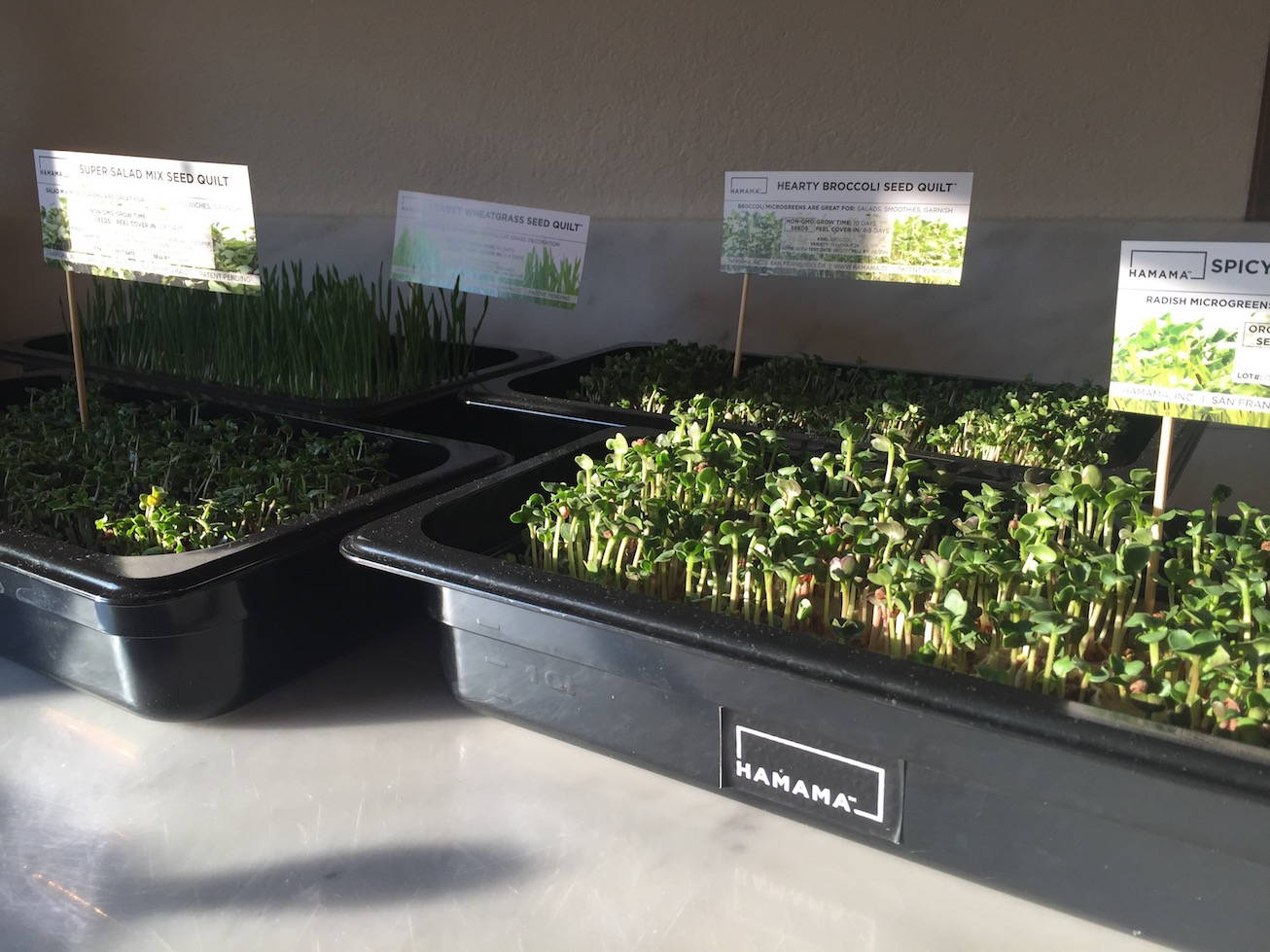 Jackie in California keeps her 4 Kits under the kitchen counter - and uses the Seed Quilt labels as flags. Above and beyond!
Daniel Goodman
Daniel is the co-founder of HAMAMA. He loves spreading the HAMAMA word and showing eveyrone how easy it is to grow their own food.