Grow Kit recommended for indoor use
(Grow year-round and ditch the outdoor pests!)
---
30-Second Setup
Unpack the Kit by removing the Seed Quilts, protective foam sheet, and instructions.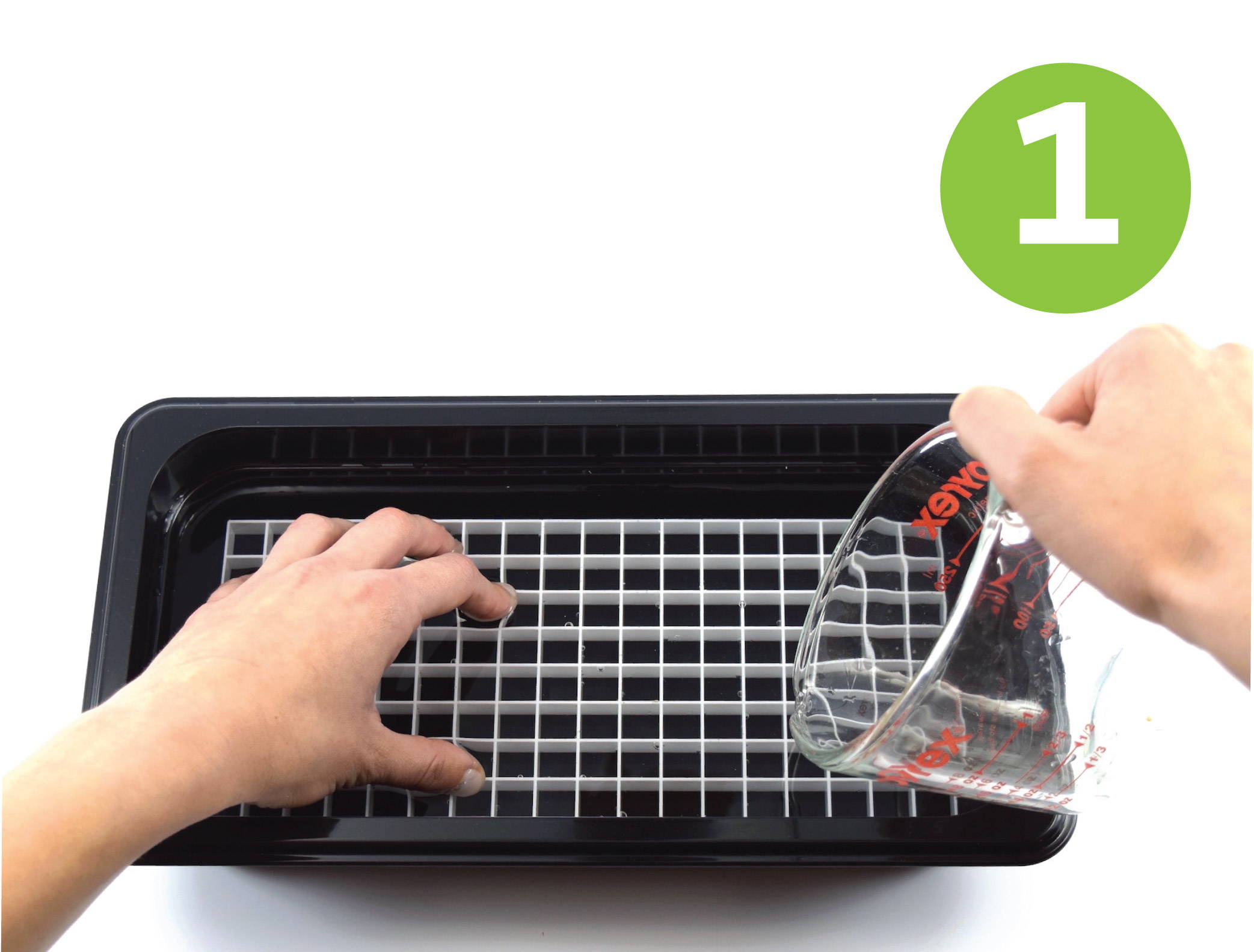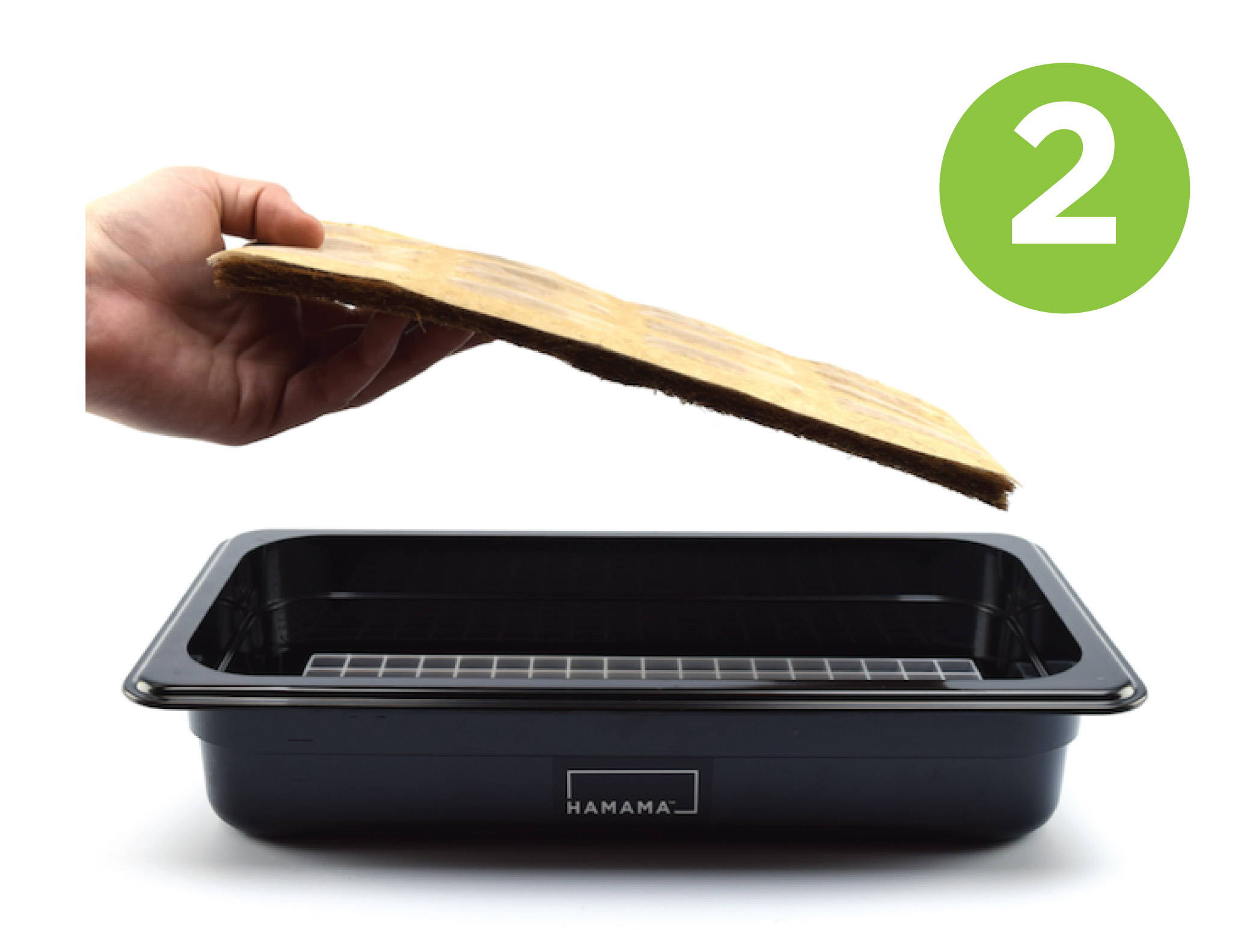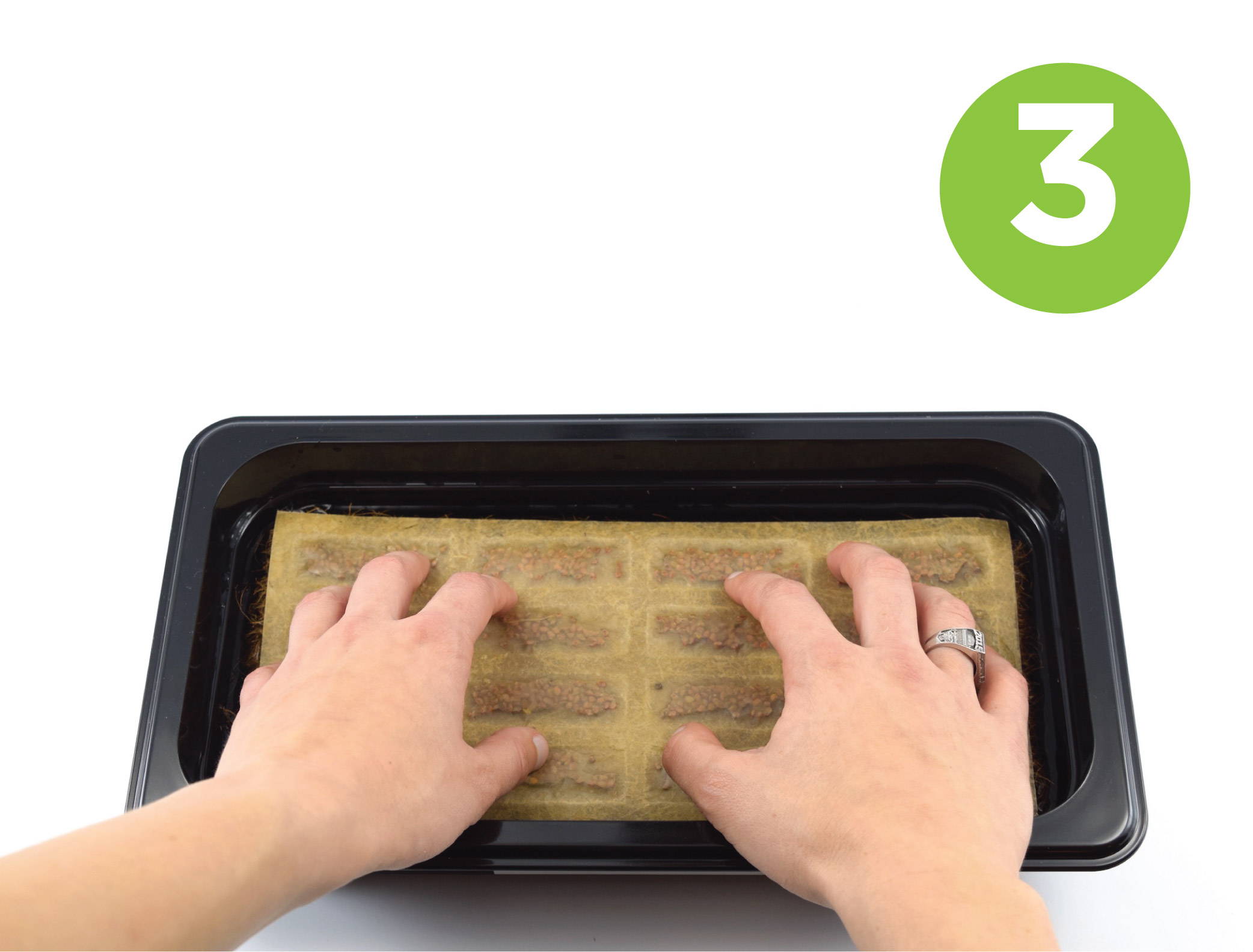 ---
4-6 Days Later
Peel cover and compost
Four to six days later, sprouting seeds have pushed against cover, ripping or ballooning the Seed Quilt.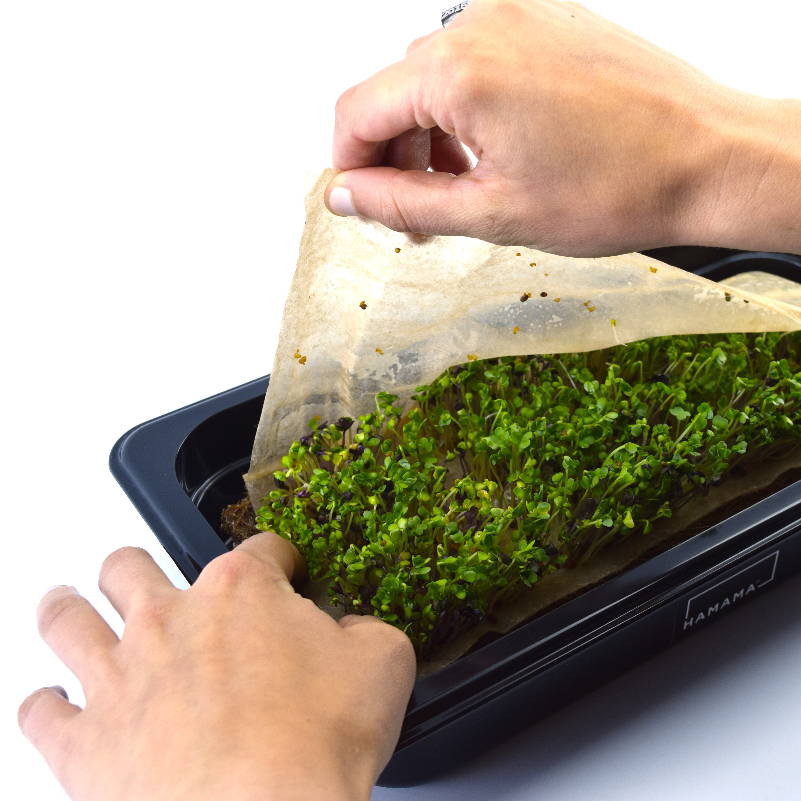 7-10 Days Later
Cut, rinse, and enjoy!
Seven to ten days later, your microgreens are ready to eat!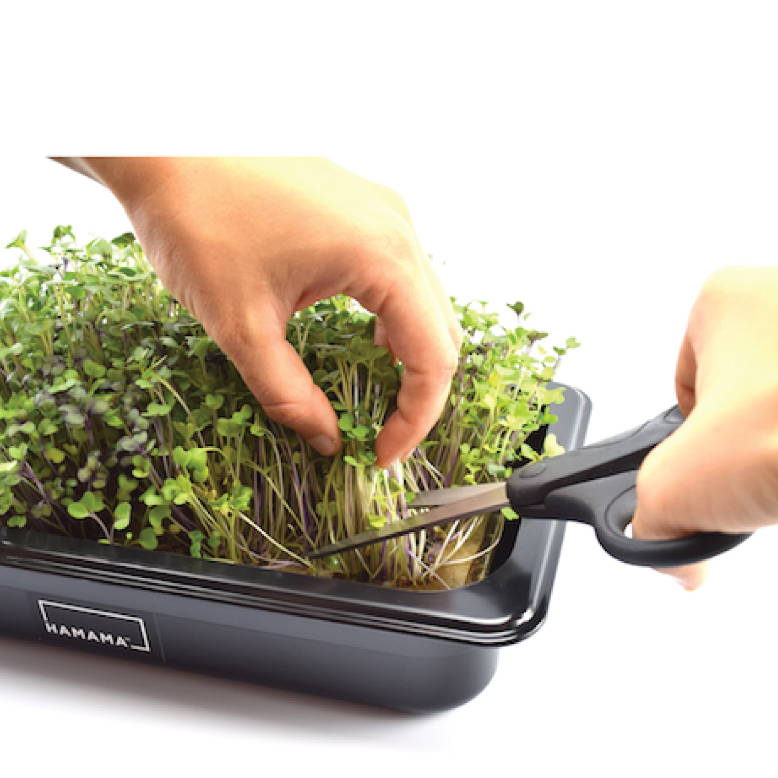 ---
For longest lasting microgreens, harvest all at once and place in a Ziploc bag with a paper towel inside. They will last a week or more in the refrigerator.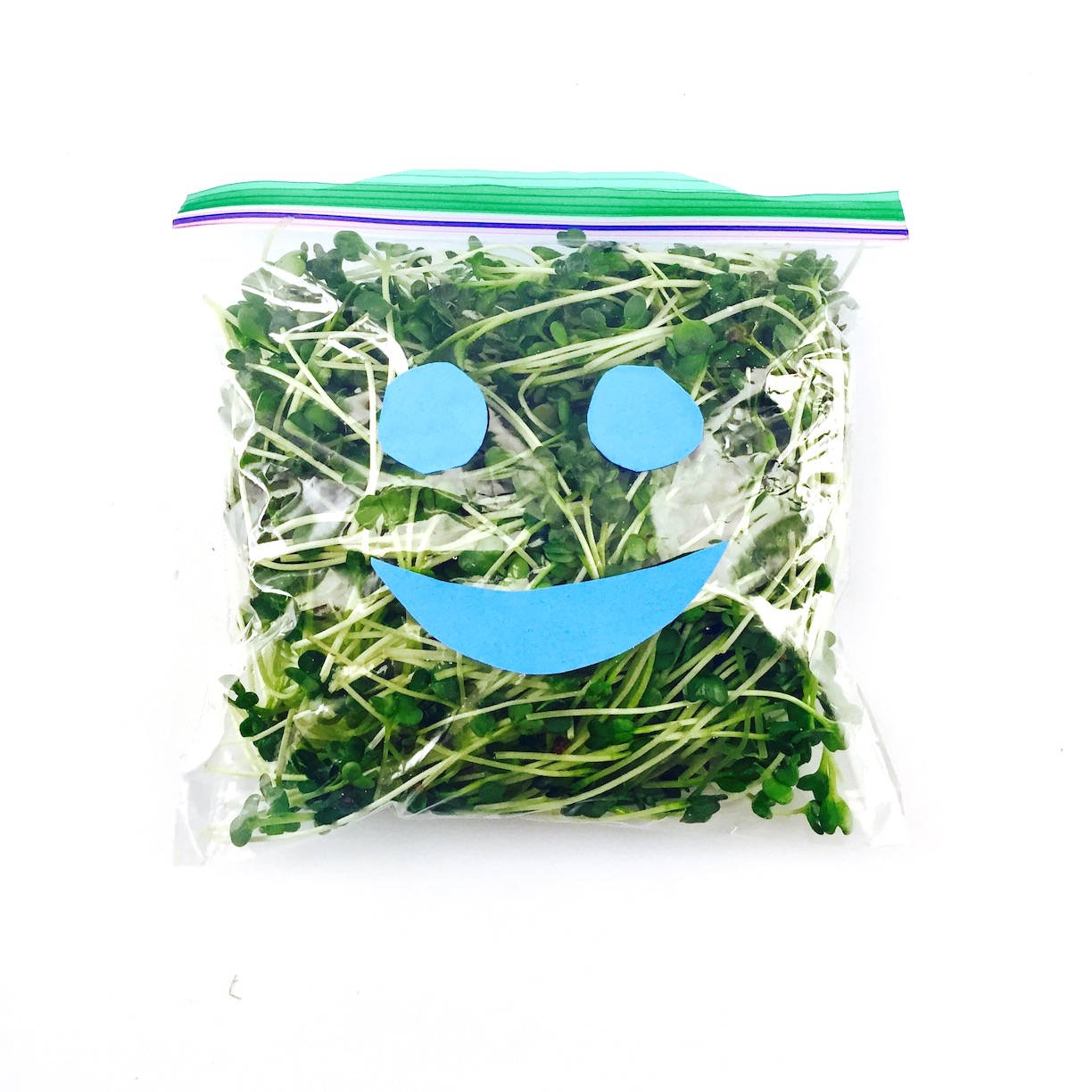 ---
Compost the used Seed Quilt, then plant another!
After all your microgreens are harvested, compost the Seed Quilt in your food and yard waste bin. Wash tray and riser by hand or in top rack of dishwasher.