How To Make Micro Kale Chips
Do you love kale chips? Then you'll LOVE micro kale chips! They're so easy to make and are an incredibly delicious and crunchy topping or straight-up snack. This might just be my new favorite use of my homegrown HAMAMA microgreens!
What You'll Need:
- HAMAMA Grow Kit
- Energizing Kale Seed Quilt
- Scissors
- Baking sheet with or without tin foil
- Olive oil
- Garlic salt
- Pepper
Step One: Harvest
You've been growing your Energizing Kale Seed Quilt in your HAMAMA Grow Kit for 10 days, and now...it's time to harvest! Use scissors to harvest your kale microgreens and put them in a mixing bowl. Toss with 2 tablespoons of olive oil.
Step Two: Bake In The Oven
Next you'll lightly sprinkle some garlic salt and pepper on your baking sheet. Then you'll spread your kale microgreens evenly over the baking sheet and sprinkle a bit more garlic salt and pepper on top. Don't overdo the seasonings! The baking sheet with kale microgreens will go into the oven to bake at 400 degrees Fahrenheit. After 20 minutes, the kale microgreens will have the perfect crunch!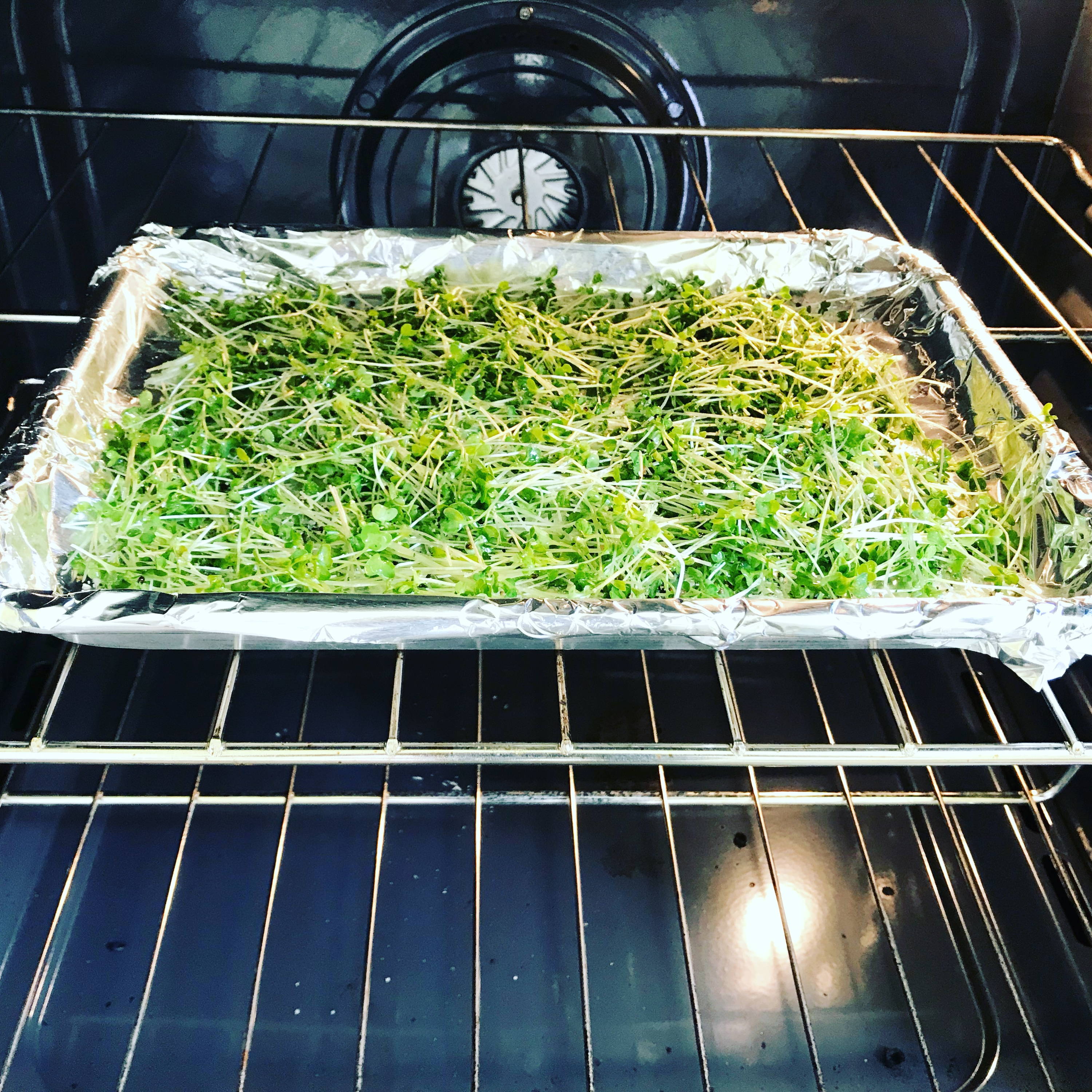 Seasoned and ready to go in the oven at 400F for 20 minutes!
Step Three: Snackin' Time
I couldn't keep my paws off these micro kale chips. Half were gone by dinnertime, but I managed to save some for a delicious appetizer of cucumber-hummus rounds! I sliced up a cucumber, topped each round with a slathering of hummus, sprinkled with chili powder, and garnished with my crunchy micro kale chips. So delicious! Needless to say, the options are endless. These micro kale chips would be great on a number of dishes. You could swap out the garlic salt and pepper seasonings for something spicy like chili powder or something even more savory like parmesan. While you're at it, you could even try it out with your other HAMAMA microgreens. Micro broccoli chips? Yes, please! Go crazy!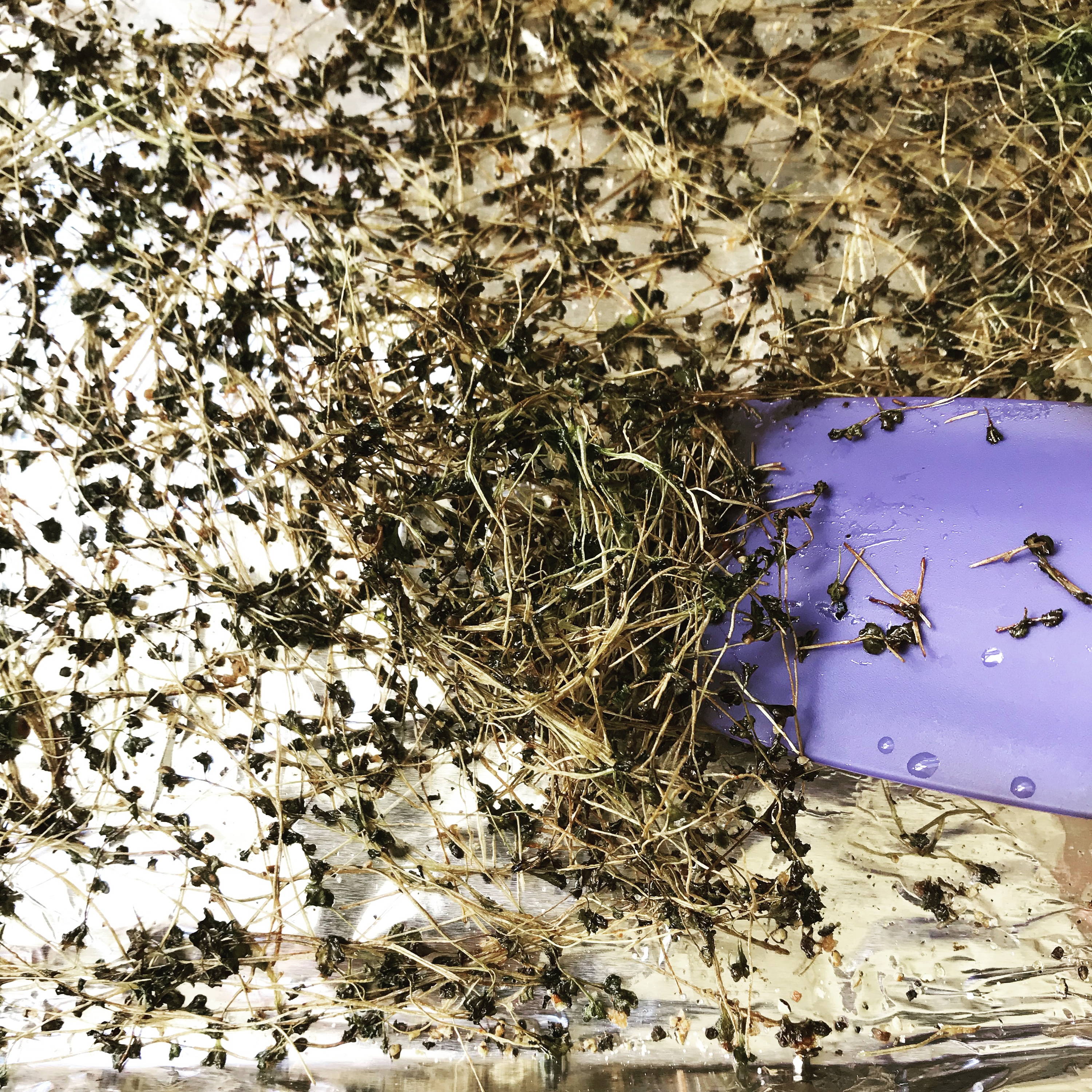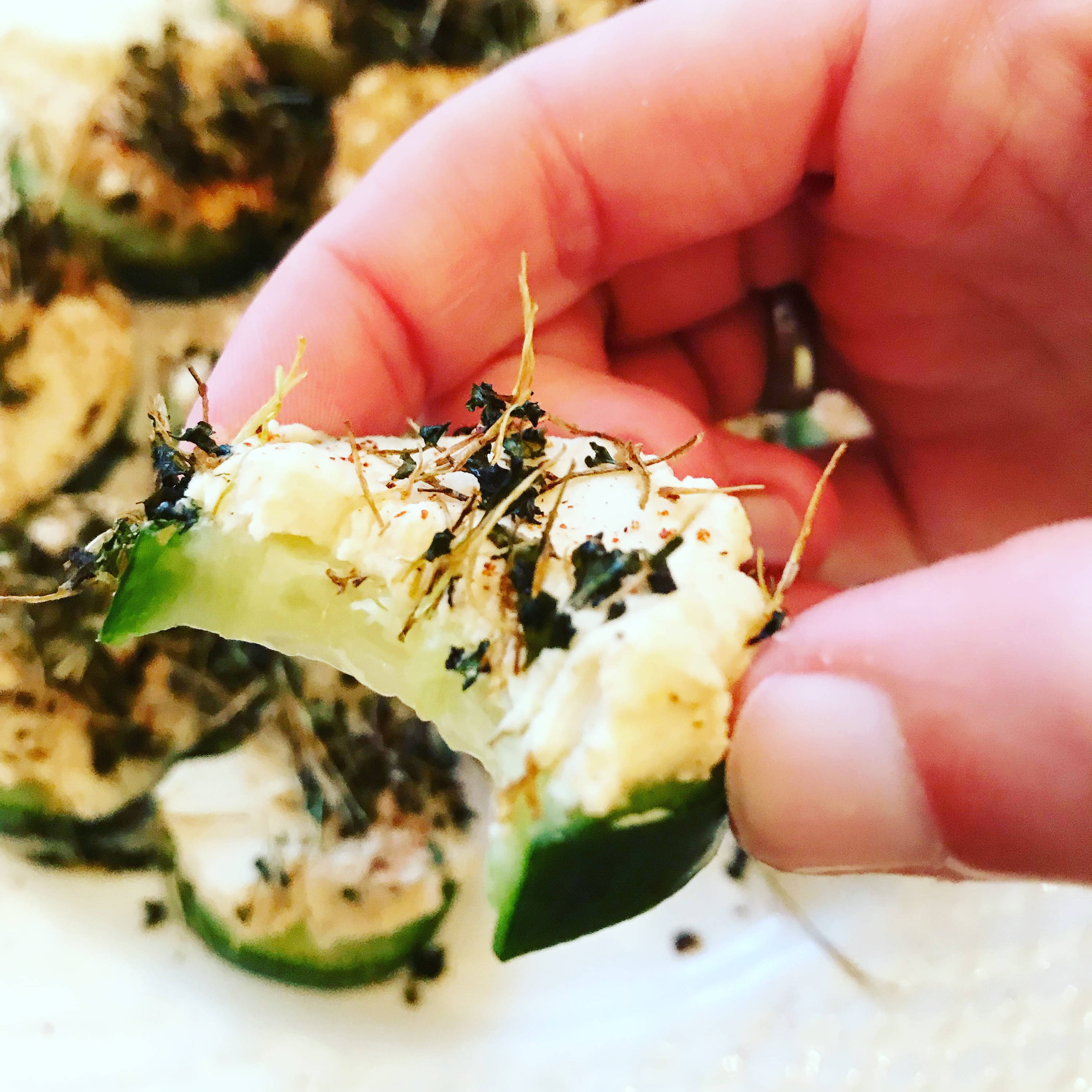 They taste just like the kale chips you know and love but are more versatile for dishes of all kinds. Experiment with different seasonings and different kinds of microgreens. Be sure to let me know how it goes over Instagram or email!
Camille Richman
Camille is the Co-Founder of HAMAMA. She loves sharing recipes and growing tips and tricks with the HAMAMA community!
2 Responses
Leave a comment
---
Also in HAMAMA Blog
Liquid error (line 350): Could not find asset snippets/blog-sidebar.liquid