Cuban Inspired Burrito Bowl
Recipe: Cuban Inspired Burrito Bowl
Author: Elle, Hamama Happiness Team Member
Prep Time: 15 Minutes
Cook Time: 10 Minutes
Makes: 2-4 Bowls
National Hispanic Heritage Month is September 15th to October 15th, which celebrates Latin American culture and history. This flavorful and festive Cuban-style plant-powered burrito bowl is approved by my Cubana bestie and is a delicious way to enjoy Latin-inspired flavors for dinner!
Put on your favorite music and let's get cooking! 🎵
Pico de Gallo Ingredients:
Instructions:
Chop tomatoes, cilantro, red onion and toss into medium sized bowl

Add in salt, garlic powder and freshly squeezed lime juice

Cover bowl and place in fridge to marinate while preparing rest of ingredients
Burrito Bowl Ingredients:
2 tbsp coconut oil (or olive oil)

¼ cup white sweet onion, finely chopped

½ tsp cumin (or Everything but the Elote seasoning!)

½ tsp salt

2 cloves garlic, minced

2 cups sweet potato, cubed -

(If you don't have between 90 - 170 days to grow and harvest your own sweet potatoes, store-bought/frozen & pre-cubed is

fine).

1 - 14.5 oz can black beans, drained and rinsed (reserve ¼ cup of liquid)

3 cups cooked cauliflower rice -

(If you don't have your own garden to select a fine head of fresh cauliflower, store-bought/frozen is fine). 

1 avocado, sliced

2 lime wedges

Hamama microgreens

(I've used Energizing Kale here).
Instructions:
In a pan, heat oil over med-high heat. Saute onion and garlic for about 3 minutes, until translucent. 

Stir in riced cauliflower, sweet potato, cumin, and salt.

Add approximately 1/4 cup of water (or you can use liquid from the can of black beans).

Add black beans to mixture.

Combine all ingredients and cook for about 5 - 8 minutes, ensuring all liquid has evaporated.

Serve up in your favorite bowl

Remove Pico de Gallo from fridge, stir ingredients, add about ¼ cup on top of your burrito bowl

Garnish with your favorite Hamama microgreens and some freshly squeezed lime juice
 Enjoy!
Tips: Add a little hot sauce for a spicy kick! Store leftovers in an airtight container in the fridge for 2-3 days.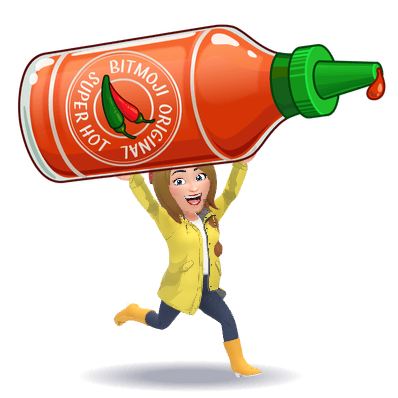 Leave a comment
Comments will be approved before showing up.